Espace, light and authenticity ...
The IRENA room has a private balcony, contains a magnificent painted wood wardrobe and its own tadelakt & mosaic fireplace for the fresh winter evenings.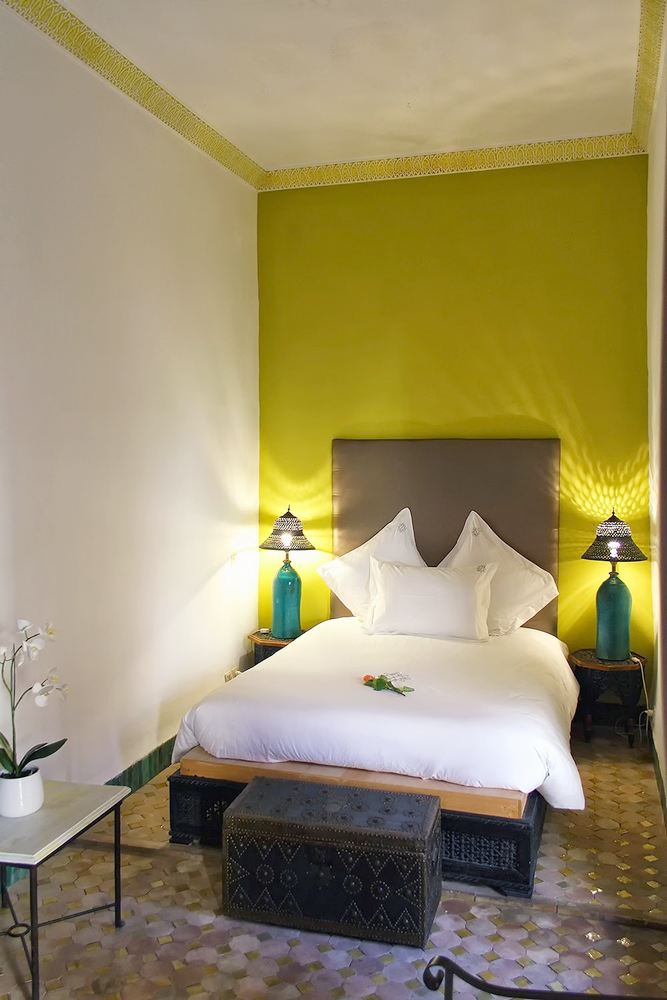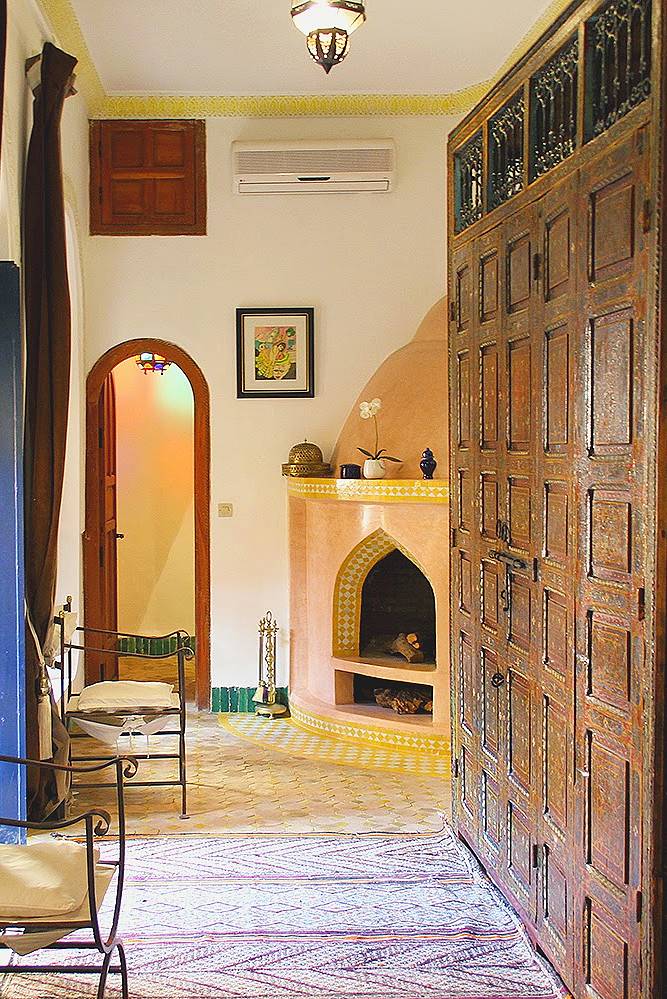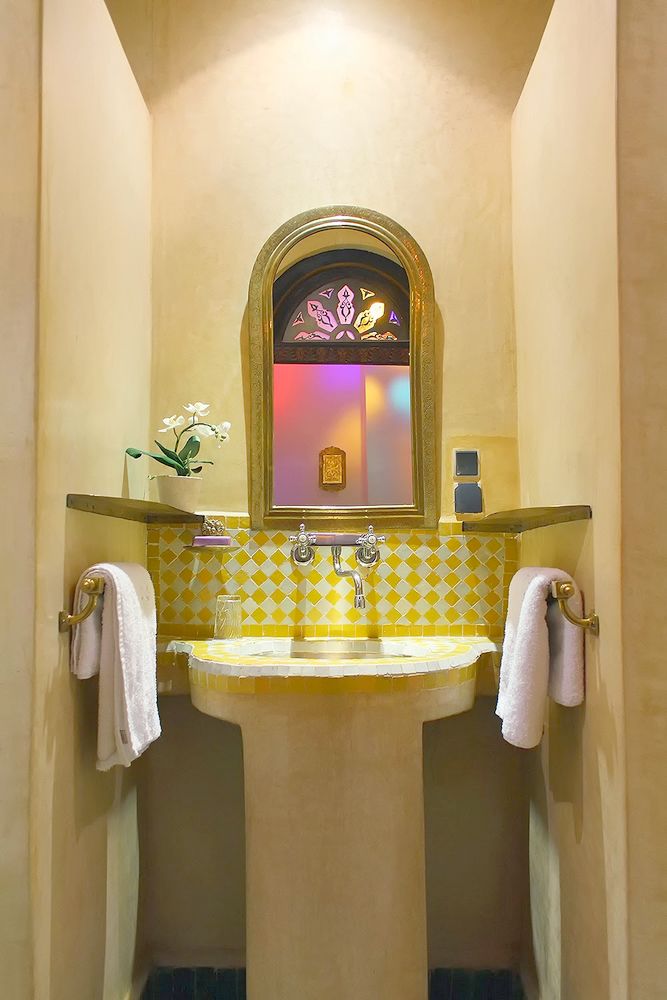 The luminous FOUZIA suite consists of two connected bedrooms (each of one has its own bathroom and toilet) : the IRENA room (Queen-size bed) and another one with two single beds. A private balcony connects the rooms.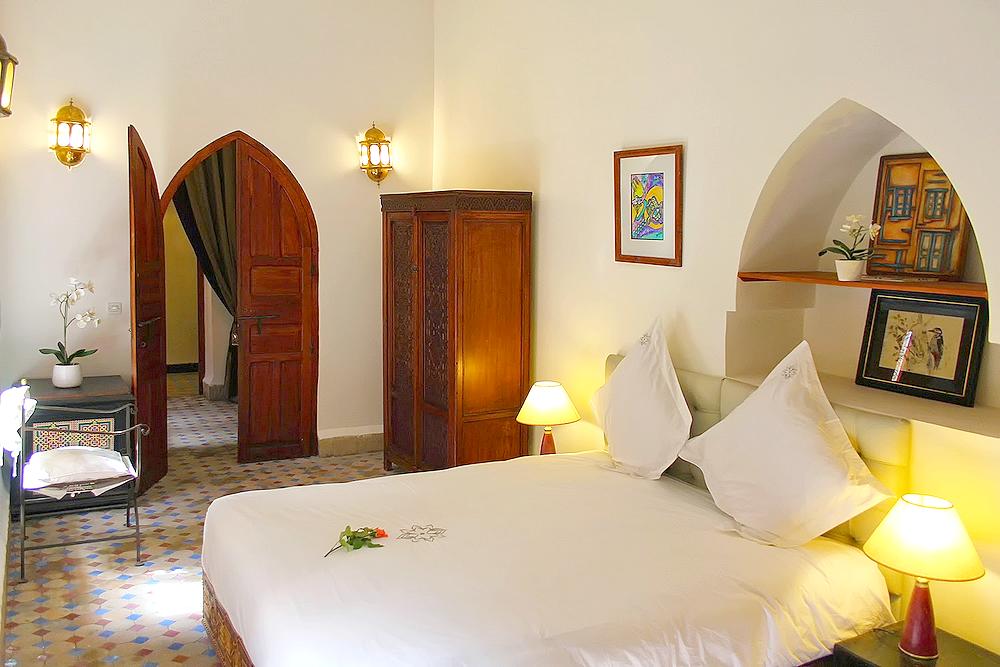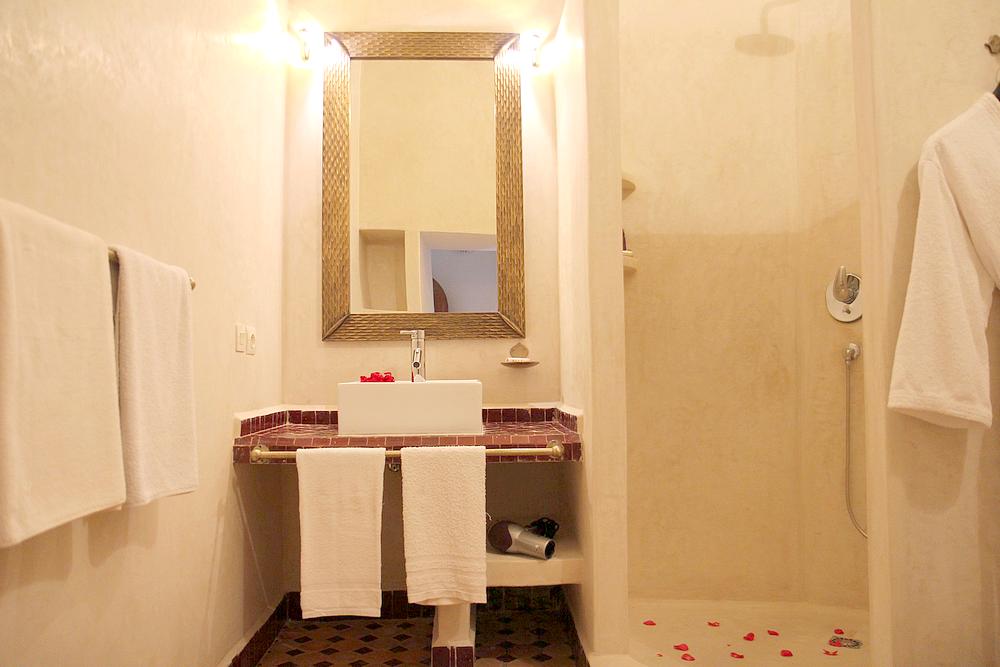 IRENA room : 2 persons, 25 m2
FOUZIA suite : 4 persons, 50 m2